Hold it right there – this isn't a proper writing style!

This article (Elise (Foster Daughter of Captain Danny Walker)) does not follow the wiki's Manual of Style. You can help the Nihon Fanon Wiki by improving it. See the Guide of Writing page for guidelines on writing articles.
Elise is a Cheerful Girl, Who Loves Her Foster Father, & One of the Characters from
Pearl Harbor (2001),
Danny Walker, She Also Loves Disney, Woody Woodpecker and Other Walter Lantz Cartoons, and anime. However, Elise Often Gets Upset When Pearl Harbor Get Attacked again or When People Bullying her, Warren T Rat Loves To Offend and Upset Elise, and Because of This, Elise Hates Him. She also Works For The Military With Her Friends at Pearl Harbor 75 Years after The Attacks!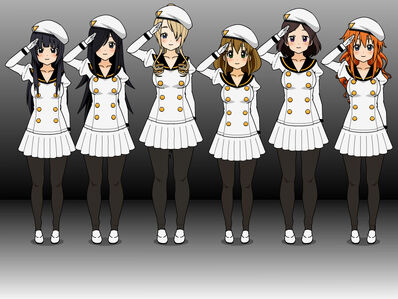 Ad blocker interference detected!
Wikia is a free-to-use site that makes money from advertising. We have a modified experience for viewers using ad blockers

Wikia is not accessible if you've made further modifications. Remove the custom ad blocker rule(s) and the page will load as expected.