Hold it right there – this isn't a proper writing style!

This article (Fievel Mousekewitz) does not follow the wiki's Manual of Style. You can help the Nihon Fanon Wiki by improving it. See the Guide of Writing page for guidelines on writing articles.
Fievel Mousekewitz is the main protagonist of An American Tail. While "Fievel" is the generally accepted spelling of his name, the opening credits spell it as "Feivel", the more common transliteration of the Yiddish name (פֿײַװל Fayvl). (Cf. Shraga Feivel Mendlowitz and Feivel Gruberger.) (The ending credits spell his name as "Fievel".) However, many English-speaking writers have come to adopt the spelling Fievel (with reversed i and first e) especially for this character; it was this spelling that was used on the film's poster, in promotional materials and tie-in merchandise, and in the title of the sequel An American Tail: Fievel Goes West. His last name is a play on the Jewish-Russian last name "Moskowitz", the name of the human occupants of the house his family is living under in the beginning of the film.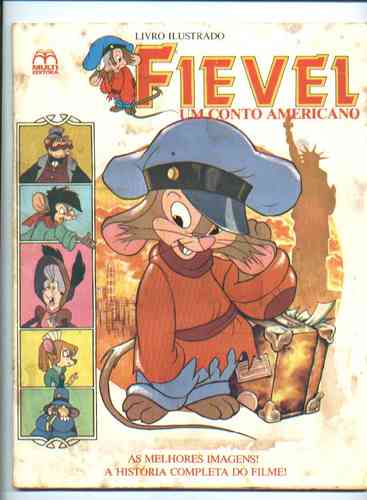 Ad blocker interference detected!
Wikia is a free-to-use site that makes money from advertising. We have a modified experience for viewers using ad blockers

Wikia is not accessible if you've made further modifications. Remove the custom ad blocker rule(s) and the page will load as expected.